Learn and perform with the best at
The Music Rooms - Selby
All of our teachers are DBS checked and are specialists in their field.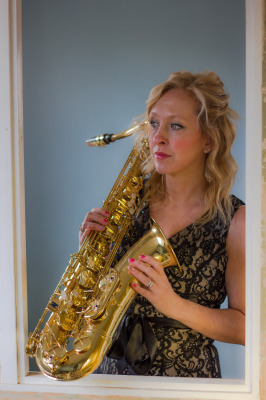 Sarah Garrard - FLUTE, CLARINET, SAXOPHONES AND MUSIC THEORY

Sarah is the inspiration behind The Music Rooms - Selby and is an established woodwind performer and teacher, specialising in Flute, Clarinet Saxophone and Music Theory.  She is also a professional woodwind repairer and is a member of the National Association of Instrument Repairers (NAMIR).
Sarah has been teaching for over 17 years and regularly performs at venues around the country, providing an eclectic mix of music specifically on saxophone and flute, for weddings, parties and corporate events.
The Music Rooms is a dream come true for Sarah as she wants to bring music to as many people as she can!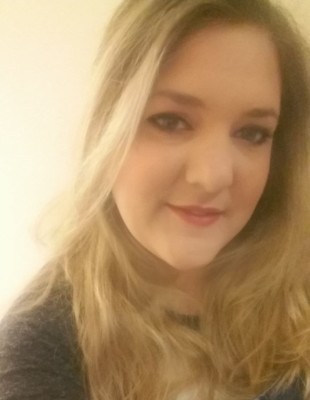 Hannah Luckins - SINGING, PIANO AND HARP

Hannah is a very passionate musician who is highly sought after for weddings and special occasions, as her natural ability to provide just the perfect ambiance is enviable! 
Not only is Hannah an accomplished musician, but she is also a fully qualified primary teacher, so she is the ideal teacher for the younger student who wants to start or develop their learning; though she would quite easily bring on the more advanced student whether it is classical, music theatre or popular music!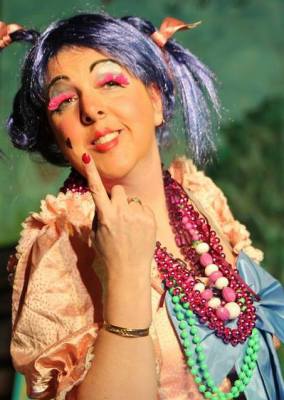 Kath Backhouse  - SINGING, PIANO AND KEYBOARD
Kath was introduced to her love of music when she sat at a piano, aged just 9 and has never looked back!  Now with 20 years experience behind her in singing, piano and keyboard, Kath has learned, explored and developed everything she has been taught over the years by many influential teachers.
Her qualifications speak volumes! ALCM (Teaching Diploma), DipLCM, and a diploma in classical singing (ATCL) has done nothing but fuel her enthusiasm for singing and she is determined to pass her knowledge and experience onto others!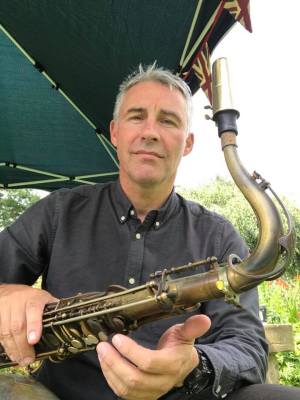 Donal Donnelly - SAXES, CLARINET , FLUTE & PIANO
Don graduated from Leeds College of Music in 1995 with a BA (HONS) in Jazz, Pop and Contemporary Music.  Since then his career has gone from strength to strength, from entertaining at dances & weddings, playing in big bands to providing back up to major recordings artists and touring theatre productions. In addition in 2015 Don graduated from Leeds Beckett University with a BA (Hons) in Music Production.

As well as touring with many well known bands, he is currently working with the New York Brass Band the UKs No 1 Function Band. Donal is a busy music teacher having taught at Leeds College of Music for 13 years, Yorkshire College of Music & Drama for 10 years and a number of schools across Yorkshire.  He is an accomplished composer and producer and has written award winning songs winning the UK song writing competition in 2006.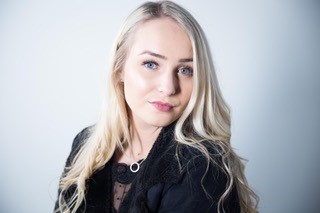 Jenna Shingleton - SINGING   
A contemporary and musical theatre trained singer, Jenna has extensive experience as a live performer and recording artist and having played lead roles in musicals such as We Will Rock You, Mamma Mia and Grease, Jenna is able to teach characterisation through song whilst considering the application of good vocal and performance techniques.
For the past two years, Jenna has directed Musical Theatre programs in San Francisco and Toronto as well as having taught one to one private singing lessons in Yorkshire. She specialises in techniques applied to the voice of a child and can explore a variety of different genres and stylistic elements within this.
Jenna will also be leading our new senior theatre group on a Wednesday evening.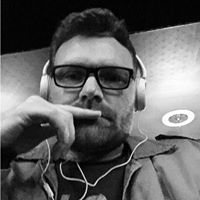 Dale Michael Vaughan - SINGING 
Dale is a singer/musician with 25 years of experience singing Musical Theatre, Pop, Rock and Soul.  He sings professionally in many guises including as half of a very successful vocal duo and in other local bands.

His love of theatre recently saw him on stage as Judas in 'Jesus Christ Superstar' and has played many leading roles over the years. He has a love of all things vocal and believes there is nothing better to hear than a song sung with passion and technique!

If you love singing rock, pop, or musical theatre and want to improve your technique and stage presence or if you have always wanted to learn to sing, but haven't quite had the confidence to do something about it, then Dale will definitely be able to help.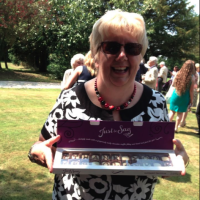 Julie Clark - PIANO, KEYBOARD, BRASS AND MUSIC THEORY
If you are looking for experience, then Julie has 30 years teaching under her belt from beginners to grade 8, age 5 to 75! She also specialises in theory and is an experienced secondary teacher teaching up to A Level Music.
A talented mulit-instrumentalist, Julie has also taught brass to grade 8, but her passion is the piano. She loves to play a wide range of genres including classical, jazz, blues, ragtime and swing.  Julie also plays trombone in a big band and really believes she was born in the wrong era as this music is her favourite!
An accomplished accompanist, Julie is a regular behind the piano of many choirs, shows, exam students and pianist for ballet schools.

Adam McGuinn - GUITARS, UKULELE AND BANJO
Adam represents the essence of what The Music Rooms is all about – a passion for music and a desire to share his knowledge!  Graduating with a BA Hons in Jazz and Popular Music, Adam is proficient in classical, acoustic, electric and bass guitar and the ever popular ukulele. 
He is passionate about composition, song writing and performance, both in solo and collaborative work. Adam embraces most contemporary styles including Jazz, Soul, Folk, Indie, Rock and R&B. Comfortable in front of an audience, in a studio or working one to one with his students, his enthusiasm, nurturing style and general 'coolness' is just contagious, guaranteeing that learning to play guitar with him will always be a fun and worthwhile experience!
Adam  runs our Ukulele groups on a Wednesday evening.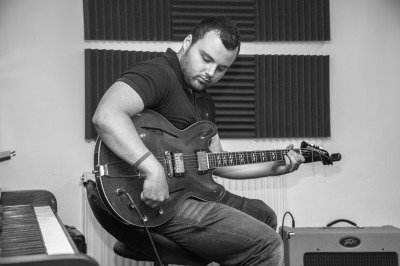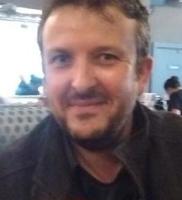 Phil Sibson - GUITARS, VIOLIN, VIOLA AND PIANO
Discovering his love of music and guitar and eventually violin in primary school, Phil eventually studied studied Classical Contemporary Music at Bretton Hall University where he specialised in performance on the violin, during which time, he developed a keen interest in popular music and enjoyed playing all guitars and keyboards in a variety of bands.  After gaining a 2:1 BA (Hons) Degree he went on to study for a PGCE in Secondary Education with Music, qualifying in 1997.
A former music classroom teacher, Phil can also boast about his music promotion and sound engineering company, working with artists such as Arctic Monkeys and Pigeon Detectives in the past. He has also provided opportunities for local students in promotion and sound engineering.
Phil also runs the beginner guitar groups on a Tuesday and Thursday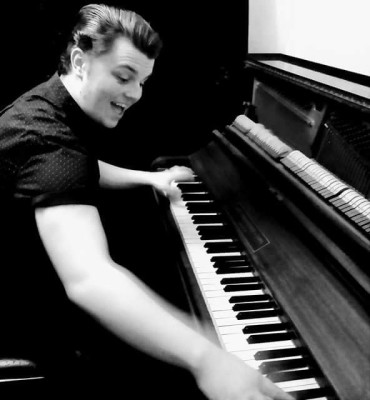 Thomas Spowart - PIANO
Tom was introduced to  music aged 7, listening to jazz trumpet.  He then fell in love with the piano!  He has a large amount of experience in a wide range of genres, incuding classical, jazz, popular music, soul, blues - but he has found a true love for ragtime!  Tom graduated with a First in music performance which included receiving 'student of the year award'. 
(He has performed piano live in 2017 alongside Britain's Got Talent finalist Calum Scott.  Tom has also worked on various projects in the Hull city of Culture music scene, including a charity cover single of 'Make Me Smile' by Steve Harley & Cockney Rebel for the Mick Ronson Foundation. He is also a part of a Jerry Lee Lewis tribute act in the Hull area and is very passionate about performing the Jerry Lee style of playing on the piano.  (He hasn't actually set fire to any of his pianos yet, [🔥] however.... there is still time! [😎] )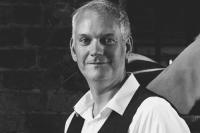 Dick Sharp - DRUMS  
Despite his youthful looks, Dick has been playing the drums for almost 30 years!

Without a strong drummer, many bands would simply fall to pieces, and Dick has been in demand time and time again with numerous live, CD, radio and TV appearances with bands ranging from tribute acts to original artists, showing his versatility as an all-round performer.
A veteran at the drums, Dick is keen to show a new generation of drummers just what drumming is all about, whether it is focussing on exams or for pleasure - If you have any real passion to play live on stage or in the band scenario, then look no further!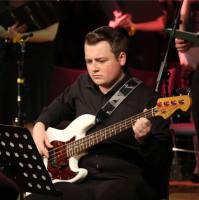 Stephen Jackson - DRUMS, PERCUSSION, PIANO AND BASS   
Stephen has been playing since the age of 5 and has won Music for Youth and got to the prestigious National Concert Band Finals.  Steve also freelances for various orchestras in Sheffield and York including the Hallam sinfonia and the New Yorkshire Concert Orchestra.  Recently he has been in the band pits for Jekyl and Hyde, Phantom of the Opera and Witches of Eastwick. He is currently studying Music at York St John University.  

What he lacks in years, he certainly makes up with sheer talent!  We are so lucky to have such raw talent like Steve at The Music Rooms as part of our team!
Stephen runs our Big Band alongside Annabel.

Stephanie Dale
Singing and Musical Theatre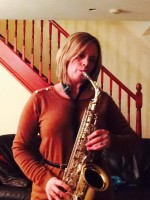 Annabel Johnson - CLARINET, SAXOPHONE AND PIANO

Annabel has played clarinet, piano and saxophone for over 30 years. Her passion for music led her to study for a BA (Hons) in Music at Newcastle University. Whilst there she played in a variety of orchestras, big bands, jazz bands and wind bands. Whilst at University she started to teach clarinet & piano privately in schools and for the Local Education Authority.
Other than taking a break to have her twin daughters (who are now 14) Annabel has continued to play in big bands, saxophone quartets and teach.
​
Annabel runs our Big Band at The Music Rooms alongside Stephen - join in if you can!